At Syndeo Staffing KC, we're not just another staffing company. We understand that you have many options when choosing to partner with a company to build the most important part of your business, your staff. That's why we pride ourselves on what sets us apart rather than just our ability to connect you with amazing talent. We work extended hours, we are on call 24 hours a day, have bilingual staff and our customer service is our biggest asset.
LOOKING FOR WORK?
We boast about our great pool of talent, are you looking for your next career move or just a temporary position…let us help you find the perfect job for you!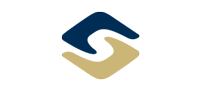 LOOKING FOR TALENT?
We are your one stop shop for no matter what type of talent or employee you are looking for.


TEMPORARY WORK
Are you just looking for some extra hands for today or tomorrow? Maybe you have a job this week that you need help with but won't need the labor force next week? Temporary work has been a specialty of Syndeo Staffing KC for a long time and we know we can help you find the talent to finish those projects today.
TEMP TO HIRE
Do you have a job that needs to be done but you're not ready to hire a full-time employee just yet. Temp to hire is something here at Syndeo Staffing KC we do well. We can help you find someone to get the immediate job done and work with you to help you bring them on full-time if you decide you can't live without them.
DIRECT HIRE
We know how to help you find long-term employees that will bring value and growth to your company. We will save you the time and energy of sifting through company multiple candidates to fill an important company position by doing that for you and bringing you only the most qualified candidates to the table.
According to Forbes, only 15% of employees worldwide are engaged in their jobs. Employee engagement has an impact on productivity, company culture, quality of work, profitability, and retention. Low engagement in the workplace is only hurting your business and pulling your company away from your goals and aspirations. Here are 9 ways to ensure that employee engagement is at an all-time high this year.
An interview is an integral part of your career search and as an interviewee, it's not only important that you look presentable, make eye contact, and field any questions that are thrown at you, but it's equally valuable to be prepared to ask your own set of questions. An interview is a two-way street and the interviewer actually expects you to come to the conversation with questions. Here are 5 questions for the end of your interview that will impress the person across the table and end the conversation on a solid note.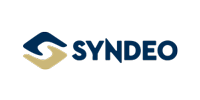 ADDRESS


2018 Washington St.
Kansas City, MO 64108